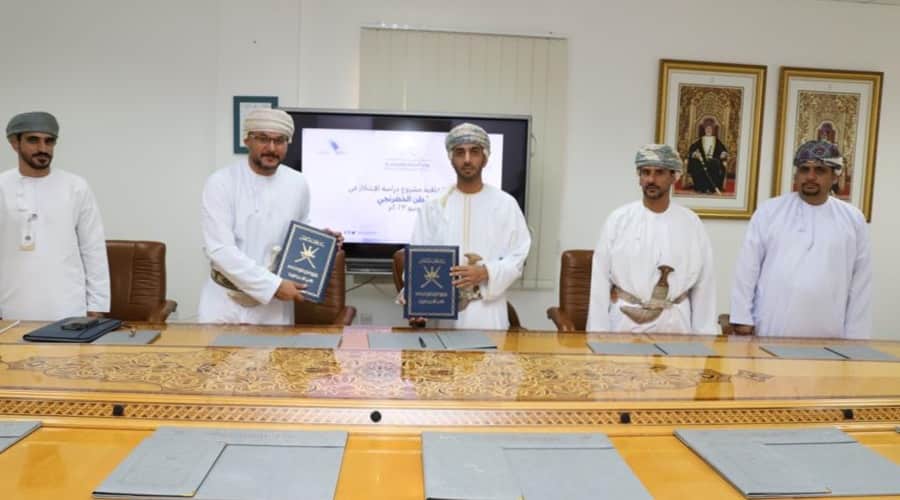 Muscat: The Ministry of Heritage and Tourism today signed two agreements in the fields of leather industry and innovation in cotton industry involving the variety of "Al Khadranj". The agreements were inked with the Industrial Innovation Academy.
The first agreement provides for conducting a study on the leather industry that focuses on areas of investment in raw materials, enhances added value, initiates projects for youth and generates employment opportunities.
The second agreement seeks to promote craftsmanship in cotton fabric, as Al Khadranj of cotton bears cultural significance to the Omani identity. It aims at re-cultivating this variety of cotton and developing its production cycles to make it a national economic product.
The two agreements were signed by Eng. Ibrahim Said Al Kharousi, Undersecretary of the Ministry of Heritage and Tourism for Heritage, and Dr. Ayman Abdullah Al Fudaili, CEO of the Industrial Innovation Academy. – ONA