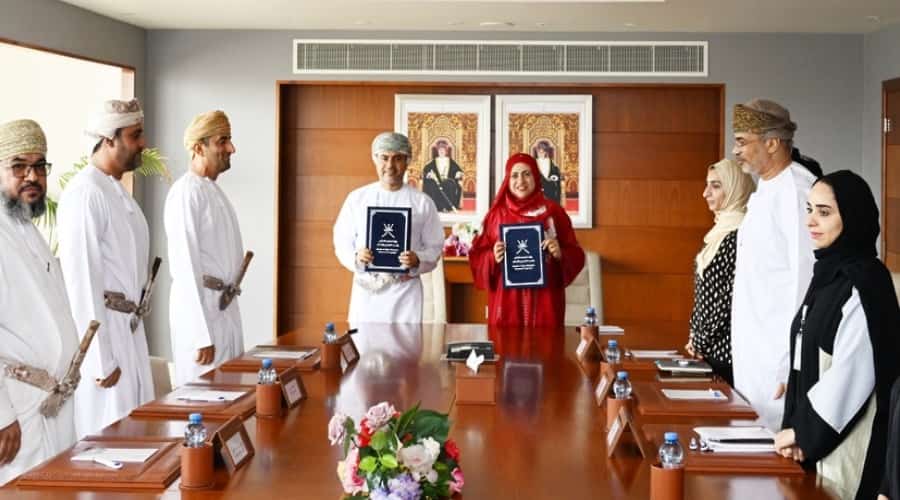 Muscat: The Ministry of Higher Education, Research and Innovation today signed a Strategic Partnership Agreement with Tabreed Oman SAOC (the leading operator of sustainable district cooling plants in the Sultanate of Oman).
According to this agreement, Tabreed Oman will undertake the construction of the central cooling plant for Innovation Park Muscat and operate it in accordance with the highest technical and professional standards.
The sustainable cooling plant will be located within Innovation Park Muscat, with a total land area of 1,500 square meters. It will provide the necessary cooling infrastructure for a wide variety of existing and future buildings, with a total concession cooling capacity of 10,000 Refrigeration Tons (RT).
The agreement was signed by Dr. Rahma Ibrahim Al Mahrouqi, Minister of Higher Education, Research and Innovation, and Eng. Abdullah Said Al Hinai, CEO of Tabreed Oman.