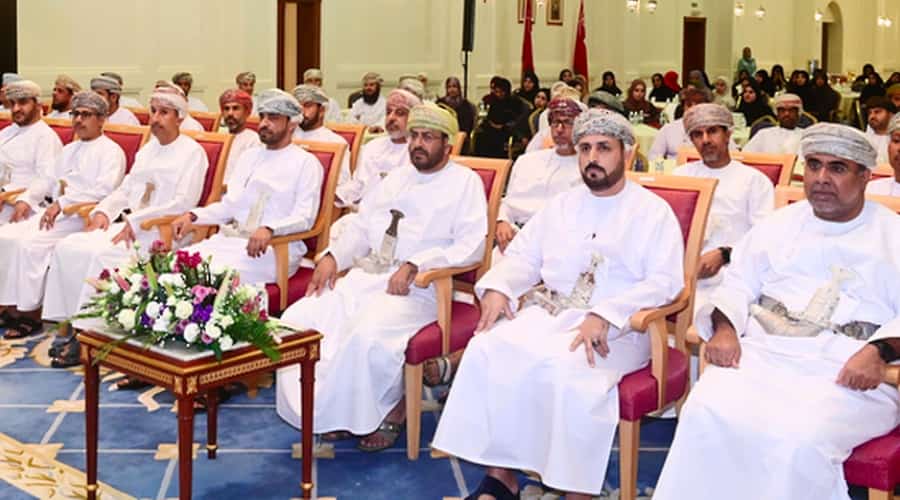 Muscat: The Secretariat General of Tender Board today launched two new platforms called "Amana" and "Adaa", as well as two initiatives to consolidate work culture and a "Job Competencies" matrix.
The services were inducted at the Tender Board's annual gathering, held at the Diplomatic Club. The ceremony was held under the auspices of Dr. Said Mohammed Al Saqri, Minister of Economy.
Speaking at the event, Al Saqri said, "The restructuring of the Tender Board will play a significant role in raising the competence of the Tender Board and the government's projects and procurements. The developments included the creation of a local content directorate, a government procurements directorate and a project follow-up directorate."
In a press statement, Al Saqri said that figures show the achievement of fiscal surplus and an improvement in the performance of projects. He expected a major decline in project contracts 'change orders' (amendments) in the forthcoming stage, noting that change orders in government projects often entail waste of public funds.
Eng. Badr Salim Al Maamari, Secretary General of the Tender Board, said that the value of tenders and associated works awarded by the Tender Board stood at more than RO 497 million in 2022. These were distributed into five sectors: health, roads and airports, education, infrastructure and information technology, he added.
Al Maamari noted that the number of small and medium enterprises registered in 2022 rose by 81%. He pointed out that the Tender Board's plan in 2023 focuses on three main objectives: Developing national capacities and employment, fiscal sustainability and achieving high quality in terms of tenders, projects and government procurements.
The annual gathering of the Tender Board's sought to develop an integrated system that enhances the competence of government spending linked to government projects. The meeting aimed to find ways to improve the capabilities of the national staff, Omani firms and the local market. This is in addition to furnishing a dynamic working environment that comprises better programmes and procedures for implementation of government projects and procurements in future.
The Secretariat General of the Tender Board was restructured and new administrative divisions were initiated under Royal Decree No. 32/2022, to augment the competence of government projects and procurements and bolster related local content. – ONA