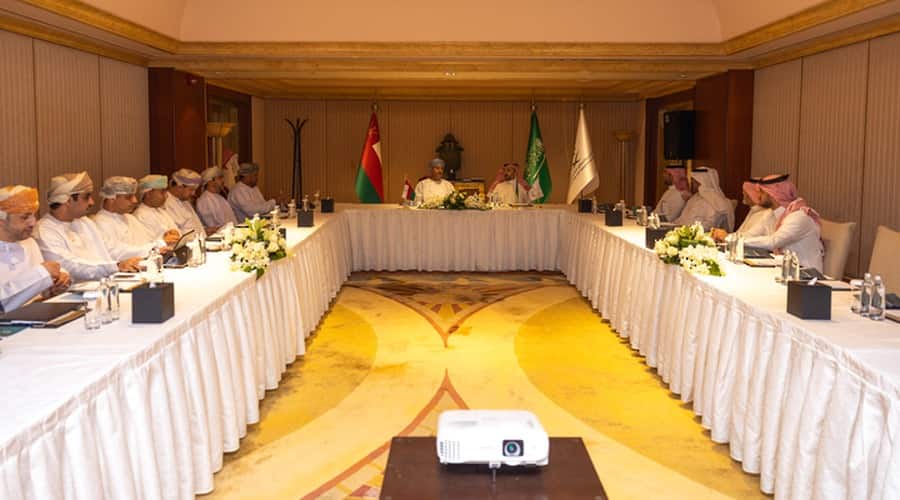 Riyadh: Dr. Ali Masoud Al Sunaidy, Chairman of the Public Authority for Special Economic Zones and Free Zones (OPAZ) and his accompanying delegation met here today with Nabil Khojah, Secretary General of Economic Cities and Special Zones Authority of the Kingdom of Saudi Arabia (KSA).
The meeting comes within the framework of OPAZ delegation's visit to the KSA.
During the meeting, the two sides reviewed means of enhancing cooperation between economic zones and free zones of the two countries. They also highlighted prominent investment opportunities in target sectors, as well as the incentives that are proposed for the Integrated Economic Zone in Al Dhahirah.
The two sides also reviewed investment opportunities that are available in the fields of renewables, petrochemicals, fisheries, pharmaceutics, medical supplies and services in the oil and gas sector.
The meeting was attended by HH Sayyid Faisal Turki Al Said, Ambassador of the Sultanate of Oman to the Kingdom of Saudi Arabia and several officials from both sides. – ONA