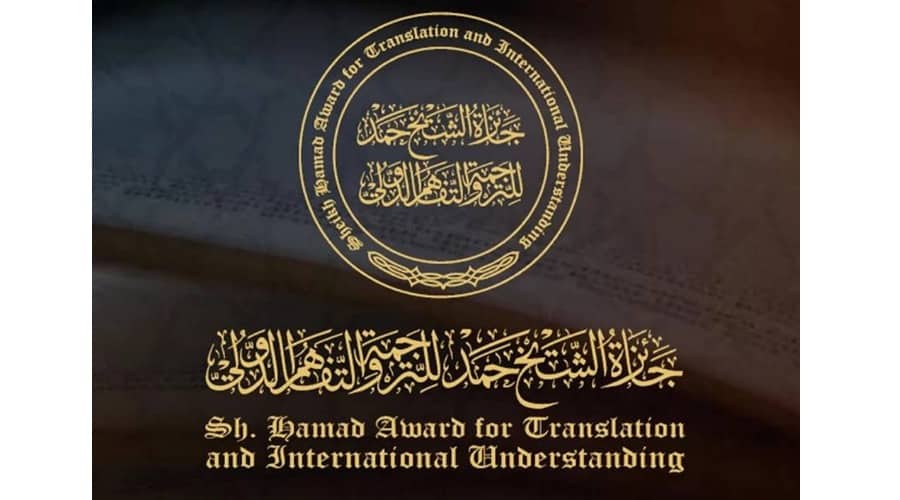 Doha: The Board of Trustees of Sheikh Hamad Award for Translation and International Understanding announced that the Steering Committee of the Award has completed the preliminary screening process for nominations, which were submitted for the award in its ninth season for the year 2023. This year's award entries represent individuals and translation institutions from 38 countries around the world.
The 9th edition of the award has adopted the Spanish language as a main language, after English, while Bulgarian, Sindhi, and Somali were chosen as sub-languages. This aims to stimulate translation efforts to and from Arabic in countries that speak these languages, encouraging continued cultural exchange between these nations and Arab communities.
The award's spokesperson Hanan Al Fayyad said that several countries were nominated for Sheikh Hamad Award for Translation and International Understanding, with Egypt ranking first among Arab countries 58 nominations, followed by Saudi Arabia with 29 nominations, and Qatar with 13 nominations.
Among non-Arab countries, Spain topped the list with 29 nominations, followed by Pakistan with 12 nominations, and the United Kingdom with 10 nominations, she added.
The nominated works include various fields of human sciences, such as literature, Islamic studies, philosophy, social sciences, political sciences and history.
The announcement of the winners in the various categories of the award is scheduled to take place during an official ceremony on 12 December in Doha.
Founded in 2015, Sheikh Hamad Award for Translation and International Understanding is the largest translation award globally for translations to and from the Arabic language with a total value of USD 2,000,000.
It seeks to honor outstanding individuals and institutions in the field of translation, recognizing achievements and long-term efforts in the translation domain. The award acknowledges the role of contributors in strengthening the bonds of friendship and cooperation amongst the peoples of the world, building bridges between nations, and spreading the values of diversity, pluralism and openness.