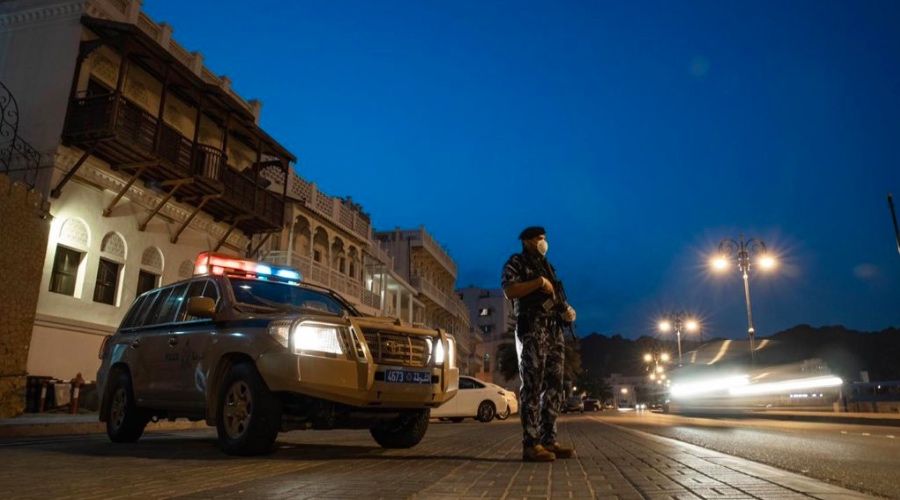 Muscat: In implementation of the decisions of the Supreme Committee in charge of examining the mechanism for dealing with developments resulting from the spread of the Coronavirus (Covid-19) issued last Friday.
The Royal Oman Police begins this evening, Sunday, October 11, 2020, to implement the movement ban and close all public places and shops from 8:00 PM until  5:00 AM until Saturday 24 October 2020, and the Royal Oman Police has also begun to close the beaches and monitor the ban on their use until further notice.
Vehicles permitted to cross
In order to ensure that basic services and emergencies are not affected during the night movement ban period, the Royal Oman Police will allow the passage of emergency vehicles (electricity, water, and communications), sanitation and hygiene vehicles, ambulance and civil defense vehicles, food and consumer goods transport vehicles, fish transport vehicles, and oil and gas tankers. In addition to container transport trucks for import and export purposes to and from the Sultanate through official ports and outlets, provided that only the truck driver is present.
Vehicles of medical staff and workers at the field hospital at the old Muscat airport, as well as passengers arriving and departing from the official outlets, will be allowed to pass through, on condition of presenting a travel ticket, in addition to patients heading to hospitals and health centers upon notification from the hospital.
The Royal Oman Police confirms its readiness to deal with all events, through the deployment and police presence in all states of the Sultanate to maintain security and safety, implement the decisions of the Supreme Committee, prevent family and social gatherings of all kinds, especially on the beaches throughout the day, close all public places and shops, and take the maximum preventive measures To contribute to limiting the spread of the virus, including the deployment of security and traffic patrols and monitoring public places with the support of the police aviation, as well as the use of remote-controlled aircraft to monitor the public and arrest violators. Public Prosecution to take the legal measures decided against them and bring them to the competent courts.
The Royal Oman Police notes to owners of institutions, companies and shops the necessity of closing and allowing employees to leave in sufficient time to ensure access to their place of residence before eight o'clock, and citizens and residents must finish their work before the date of the movement ban to avoid registering violations against them.
The police call on citizens and residents to adhere to the directives and warnings issued through official channels, and the need to cooperate and report violators of the decisions of the Supreme Committee by calling the Police Operations phone center 9999.