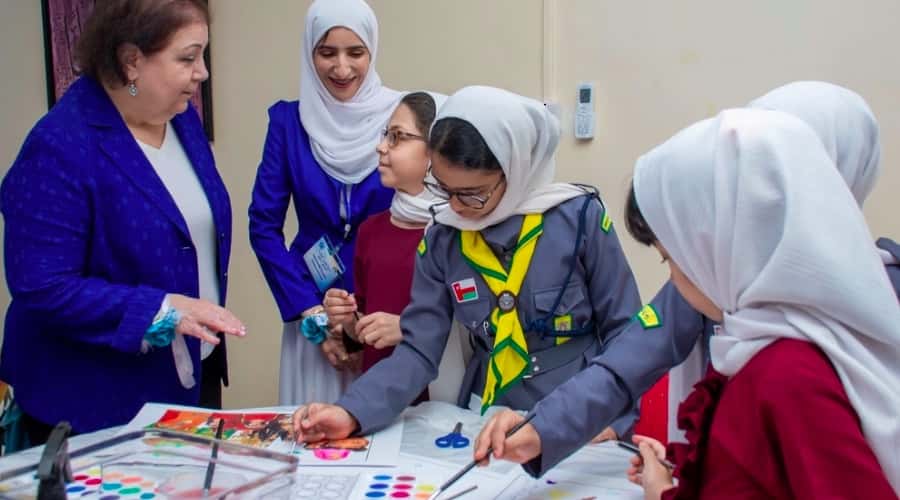 Muscat: Adele Khodr, UNICEF Regional Director for the Middle East and North Africa, was briefed about the Sultanate of Oman's experience in the field of education.
The UNICEF official started her two-day visit to Oman by touring Madinat Sultan Qaboos School, which implements UNICEF programmes. She took note of classroom activities, the use of technology in the field of education, teaching methods and various educational strategies.
During her first ever visit to Oman, Adele Khodr expressed satisfaction with the method of education in Oman. She noted that a number of schools in Oman have implemented the organization's programmes, including the Child-Friendly Education initiative being developed by the UNICEF for years to help boost the quality of school education, which relies heavily on a teacher's ability to motivate and guide students.
This UNICEF official's visit seeks to promote the principles of children's rights within the educational system. It also supports policies aimed at grooming a generation of innovative citizens, while at the same time activating educational initiatives in line with the goals of sustainable development.