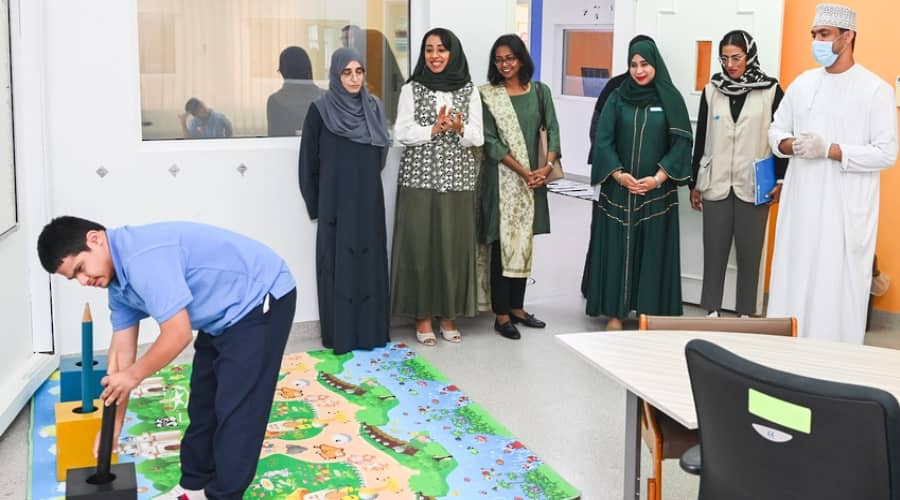 Muscat: Sumaira Chowdhury, Representative of the UNICEF to the Sultanate of Oman, visited the Association for the Welfare of Handicapped Children in Al Athaiba.
The visit, which comes within the framework of joint cooperation between the Association and the UNICEF, aims to shed light on the programmes, services and activities offered in the rehabilitation centres of the Association for target segments.
The visit also reviewed means of enhancing cooperation. It also explored the possibilities of striking partnerships in the programmes offered by the Association for children with disabilities.
HH Sayyida Hujaija Jaffar Al Said, Chairperson of the Association's Board of Directors, accompanied the guests. They went on tour of the Association's sections in the rehabilitation centre. She also briefed the guests on the rehabilitation, training and treatment services rendered by the Association.