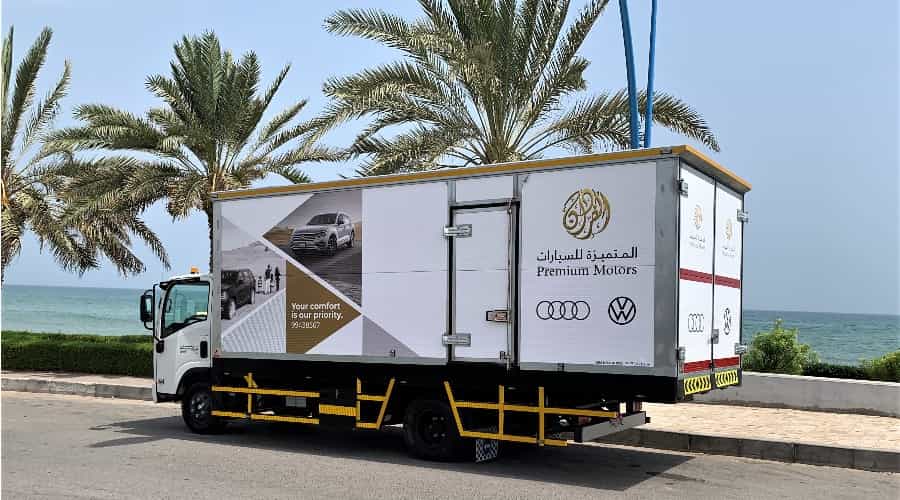 Muscat: Volkswagen Oman represented by Premium Motors, the exclusive dealership of the brand in the Sultanate has announced a new VIP service that allows customers to get their Volkswagen serviced from the comfort of their home. The VIP collection service truck will pick up and drop off customers' vehicles for maintenance or repairs, providing a hassle-free experience for all Volkswagen owners.
With this new VIP service, customers can book an appointment by contacting Volkswagen Oman at 22845100. Bookings must be made at least 48 hours prior to the pick-up date. The VIP collection service truck will pick up the vehicle and bring it back to the certified Volkswagen Service Centre. This service is available for customers located within a maximum radius of 350 KM from the Volkswagen showroom.
Christian Nehme, General Manager of Premium Motors Oman, said: "Our new VIP service is a testament to our commitment to providing an exceptional customer experience. We understand that our customers lead busy lives and may not always have the time to bring their vehicles in for maintenance or repairs. Our VIP service ensures that our customers receive the highest quality of service without any hassle or inconvenience. Volkswagen Oman's new VIP service provides a seamless and convenient experience for all Volkswagen owners."
Volkswagen Oman's team of experienced technicians will complete all necessary work on the vehicle.
After the service is complete, the vehicle will be dropped off at the customer's doorstep, ready to get them back on the road.
Disclaimer: Please note the vehicles that have flat tires, require fuel, or have been involved in an accident will not be covered under the pick-up service offer.
Located at Alfardan Heights at Ghala, Premium Motors is spread across three floors and designed in accordance with global standards and corporate identity.